Hello there!
$SNAPCHAT & KIK AVAILABLE$

Thanks for taking the time to read through this.



I am currently selling fansigns for money or wishlist items.

Aside from still images I can do .gifs and short videos

I could also do have snapchat or kik


no nudity!!/striping/etc

Samples, F.A.Q. and other things below, keep scrolling down! c:


Random Signs:
Costumes:
Wigs:
Hats:
Corsets: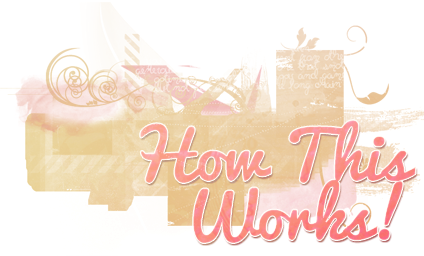 If you have any questions refer to my Q&A below!
Feel free to send a note if you have further questions!
How much is a fansign?
It really depends on how specific you want it, if you want cleavage, etc., it will cost more, the same goes for a .gif sign costing more than a still image. Prices range anywhere from $5.00-$200.00
What kind of fansigns can I buy?
Normal sign- of just me in normal everyday clothes (can add wig)
Costume sign- with costume, wig, accessories however you want!
Fettish sign- This includes feet, heels, slight bondage (send note)
Animated sign- .gif, short video, or slide-show (2-5 images)
Snapchatting- This will cost you a lot; Note me if interested.
If you would like me to show some cleavage or legs in the sign please include it in your note, these will cost you more though!
Can I choose any costume/wig/accessory combination?
Absolutely! This will be for your personal use, but I would just try to keep in mind what looks good together and so on!
How do I order a fansign?

Send me a note with what you are looking to get including the costumes and wigs (optional), how many, certain poses, etc and I will give you an estimate! You can also buy things for me to wear in your fansigns!
How do I pay for fansigns?
I am currently accepting paypal payments or if you want to get me something from my amazon wish list let me know! If using paypal you must "send as gift" You will have to send payment before I can send you the signs. I can send you a preview if you want before-hand!
paypal: awalkingcoma@gmail.com
Am I allowed to use this on any websites?
It depends. Do not use my image to promote something without letting me know beforehand, I usually do not mind but would like to know!
Can I alter the image?
I would honestly prefer you not alter the image aside from resizing or something like that. Cropping out the sign/face/etc. is not permitted.
Can you draw a picture on the sign/Can I have it customized?
Absolutely, I will try my best to draw something if not I can cheat and trace it as long as it is not another artists work. I can do things like poke'mon, adventure time, so on!
_____________________________________________________________
If you do not see what you are looking for send a note and we can discuss.
I WILL NOT DO ANY NUDITY/STRIPPING/HANDBRA ETC.!
I also sell just pictures, no sign needed
Note me if interested!!!
All of the artwork/banners in this journal were commissioned by me for my personal use please do not steal.